ENRICHMENT
SPORTS DAY 2015 SPORTS DAY 2015 SPORTS DAY 2015 SPORTS DAY 2015
Our lovely parents celebrating with their children.
Children having fun, engaging in activities to win points for their teams. The children carried on despite the change in weather - well done everyone!
Thank you to ULTM8 Warriors was a wonderful morning of activities with the children. The activities and obstacles were designed to develop the fundamentals of movement which are key to all sports; agility, balance and coordination (ABC's).

A big thank you to Miss Horncastle for organising the event. Also, thank you to staff and parents for supporting on the day. Despite the rain, we had a lovely day.
Hudnall Park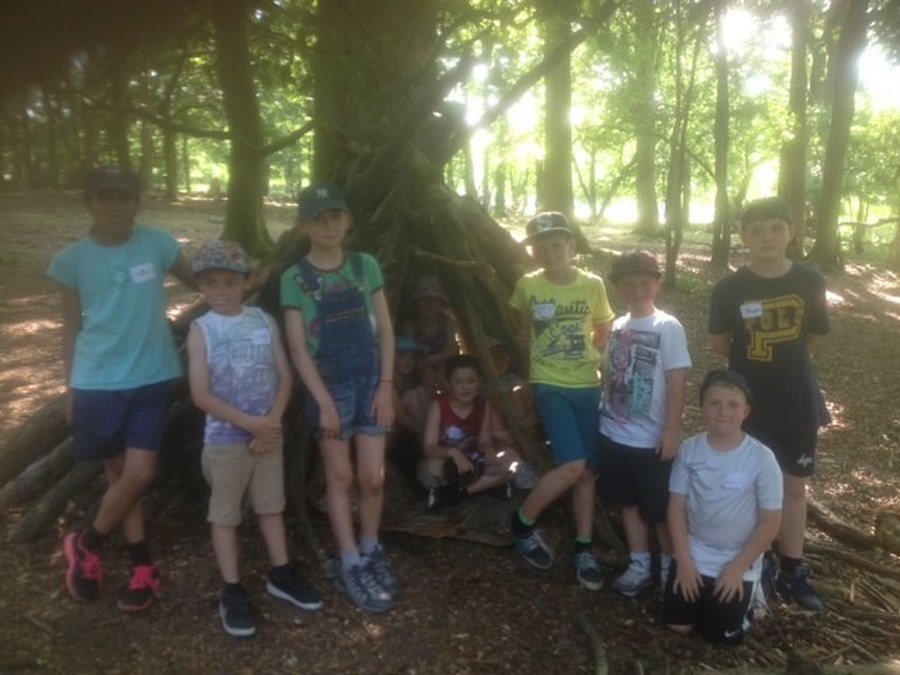 Wellbeing Week - 17th-21st November
A number of activities took part this week for Wellbeing week.
Collective worship
Collective Worship was led by Rohan, Raveena and Thomas. The children told the school how much money had been raised by Children in Need over the years, in particular this year and by our school for their dressing up day.
Karate with Jason - Explorers
Community
We invited the elderly villagers in for tea and cake. Children of all year groups served them tea and cake.
Children in years 5 and 6 supported year 1 and 2 children in their computing.
Cake making
Visit from the fire brigade
We were fortunate to have Potters Bar Fire Brigade visit our school and give the children a safety talk. Teachers felt what it was like to wear the uniform and the children experienced a make believe ride.
Laiving History Day
Children in all year groups celebrated their topics by dressing up for the day.
Osmington Bay
Children in years 5 and 6 have arrived safely. Luckily for them the sun was waiting for them!!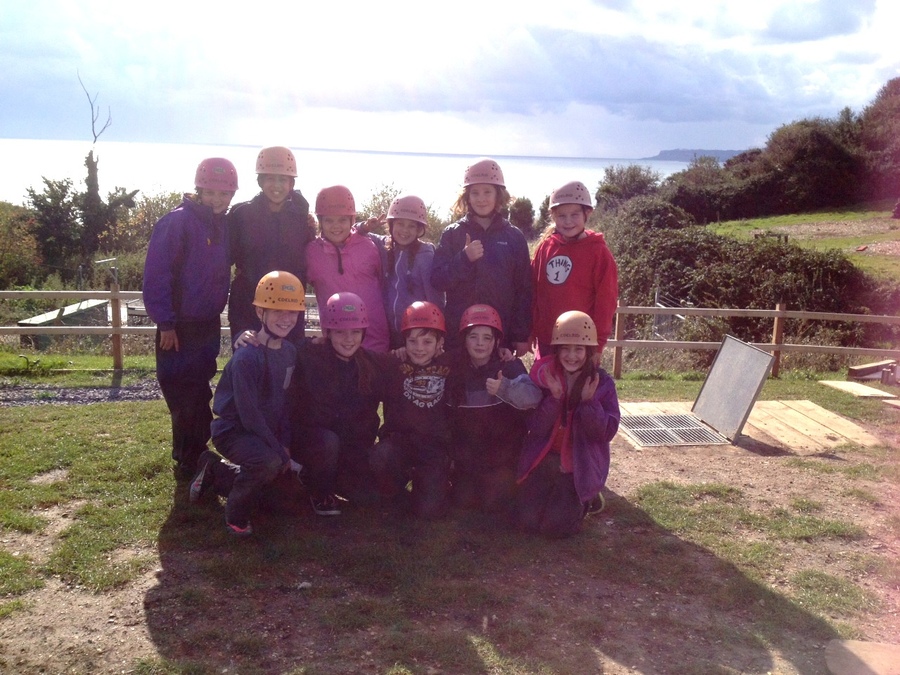 Children all slept well last night and have had a lovely day today. They have been on the zip-wire and in the tunnels.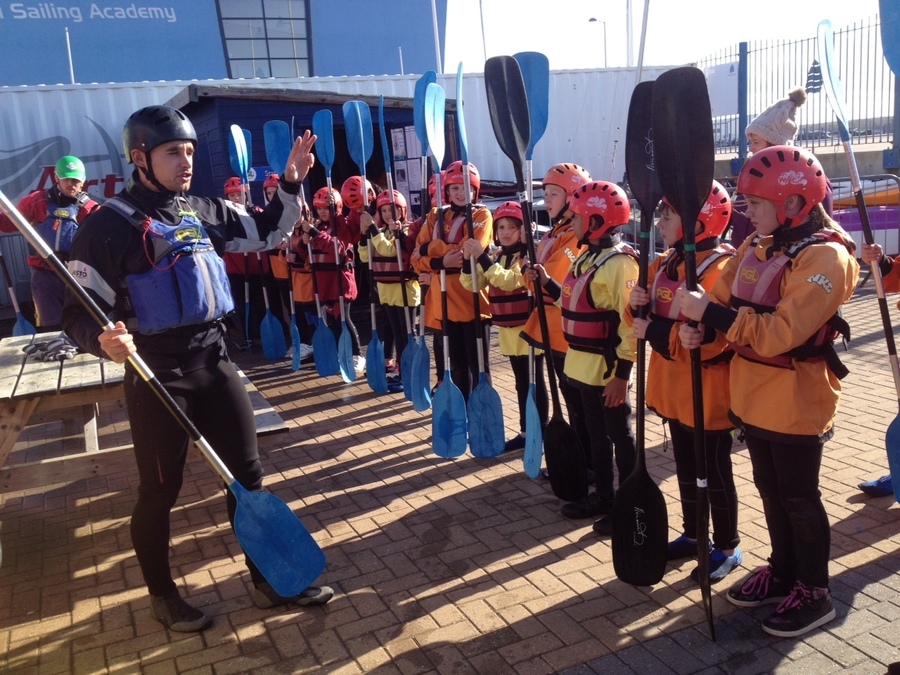 Time for kayaking. Very jealous with the weather, they still have the sunshine and we have the rain!!!
Harvest Festival
Harvest Festival reminds Christians of all the good things God gives and shares with others who are not so fortunate.
In Ponsbourne St Mary's, the children bring food, toiletries or gifts from home to our Harvest Festival Service. After the service, the gifts and food are sent to our local refuge.
This year Reverend Canon Pauline Higham decided to have an added celebration. She wanted the children to be part of the service by taking part with different harvest celebrations. One element was to look at the Jewish faith and how they celebrate. At the beginning of sukkot, Jews construct a sukkah. In ancient times people would live in the sukkot and eat every meal in them. In modern times people most often build a sukkah in their backyards or help their synagogue construct one for the community. We built one in our church.
End of term performance
Once again, children of Ponsbourne school sang their hearts out and performed like professionals during their end of term performance. Well done everyone. Thank you to Emma and Wayne for arriving early to set up and the FTS team for all of their help towards the successful BBQ in the playground. Ponsbourne - we are very proud of you!
Budge up day
Children spent the morning in their new classes. As they do every year to show the progression in their artwork, they drew a portrait of themselves.
Trip to Legoland
Children in Explorers ventured out to Legoland. The children were introduced to the concept of structure and stability. Pupils now understand the concept of strong structures and took on the challenge of designing and building their very own towers which was tested on Tremor Tables. More photos on Explorers home page.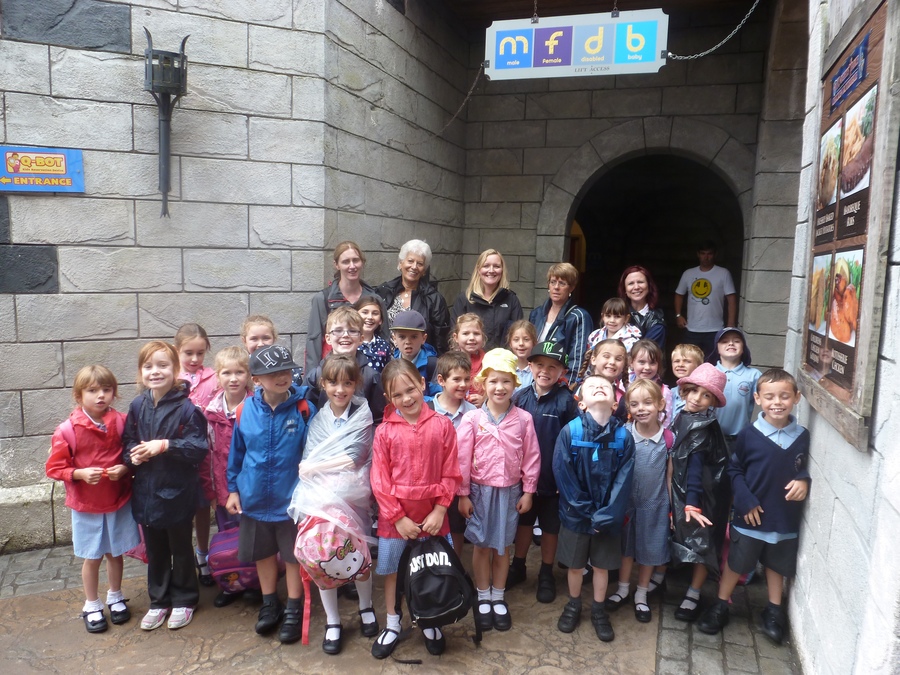 Sports Day 2014
Come on Ponsbourne!
Children really enjoyed the day, what superstars!
Children in groups preparing for the big event!
Pioneers Stargazers Sleepover In reognition for Pioneers reading challenge they were fortunate to be given a 'Stargazers Sleepover' in return for reading books at home. Children gazed at the night sky with their Teachers with their stomachs full of Buzz Lightyear pizza! After a movie and a nice bedtime story children rolled into bed.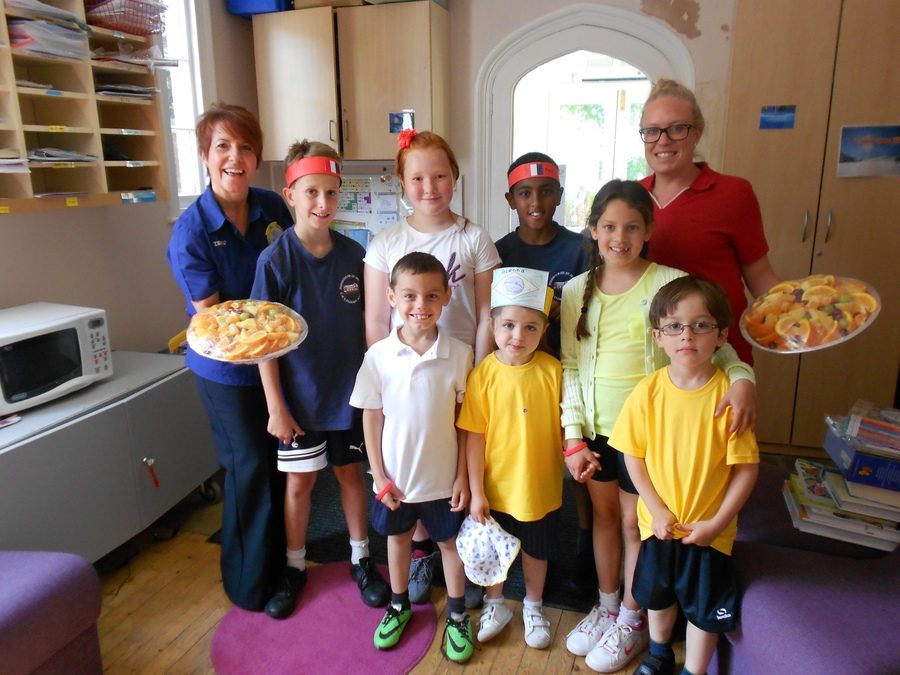 Tesco Eat Happy Project
Children have attended Tesco Brookfield Farm's Farm to Fork event.
Tesco want the next generation to have a healthier and happier relationship with food. To make this change, they are working to give children the tools they need to live a healthy life and make better decisions about what they put on their plates when they grow up.
Children walked around the store, looking, touching and tasting different types of foods.
A fabulous morning.
A day trip to Tolmers (Years 1,2,3)
ROPE-A-PHOBIA is one of the activities the children went on. It is 22ft high when in operation with 8 different elements from narrow wire crossings to swinging rope bridges. A safety puck system navigates participants through the activity. Clipped onto an auto belay system at the end to descend slowly down a fireman's pole.
SKIP2BFIT
The school participated in a SKIP2BFIT event, testing themselves to be resilient and skip as many times as they could for 2 minutes. Teachers, parents and children had a fantastic afternoon.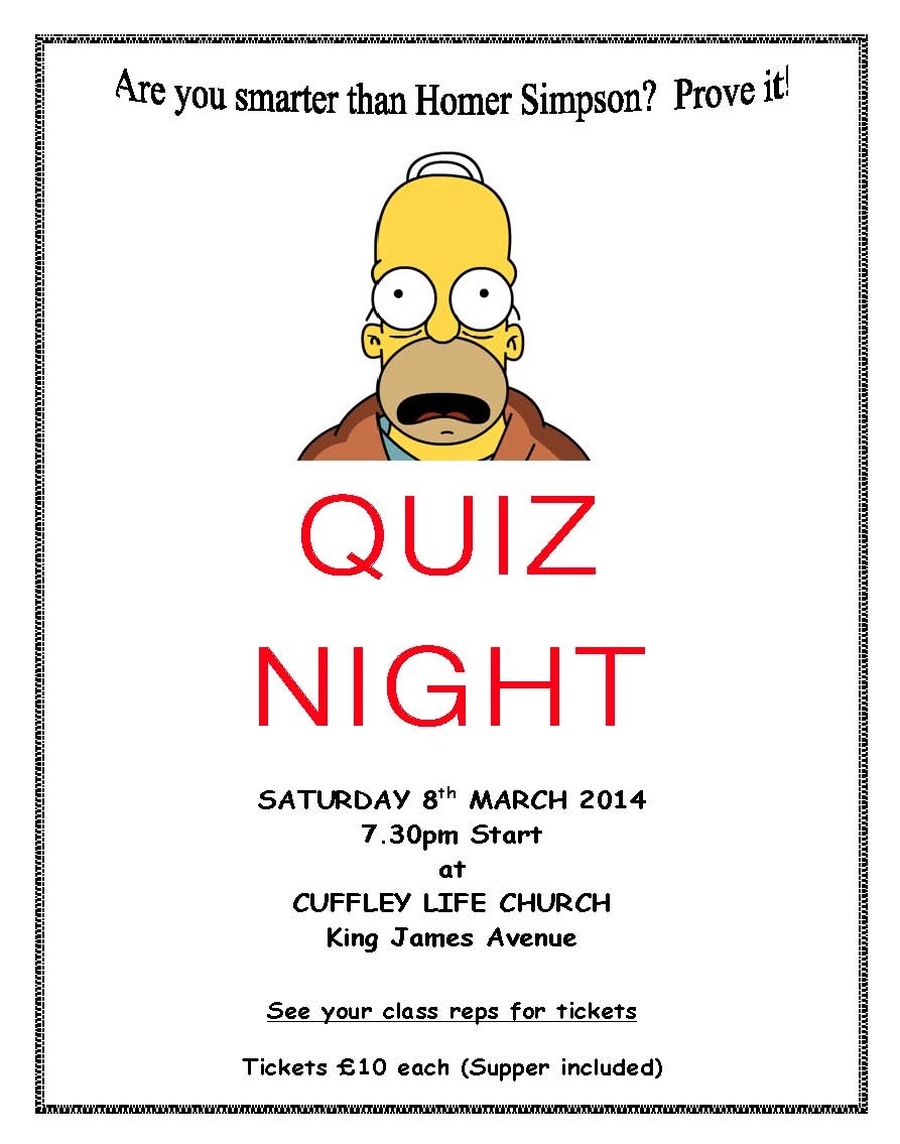 Christmas 2013
Adventurers performed their nativity to the parents at our end of term service. They sung, they danced, they performed. Well done children!
Remembrance Day
November is the time of the year when we wear a red poppy in memory of those who sacrificed their lives for us during wars.
The eleventh hour of the eleventh day of the eleventh month marks the signing of the Armistice, on 11th November 1918, to signal the end of World War One. At 11 am on 11 November 1918 the guns of the Western Front fell silent after more than four years continuous warfare.
Today, Remembrance Day, 11 November we remembered all those men and women who were killed during the two World Wars and other conflicts. Our assembly in church, led by Reverend Pauline helped us to remember as we lit candles and reflected. Children came to school in their Rainbows, Beavers, Brownies and Cubs outfits to celebrate the day.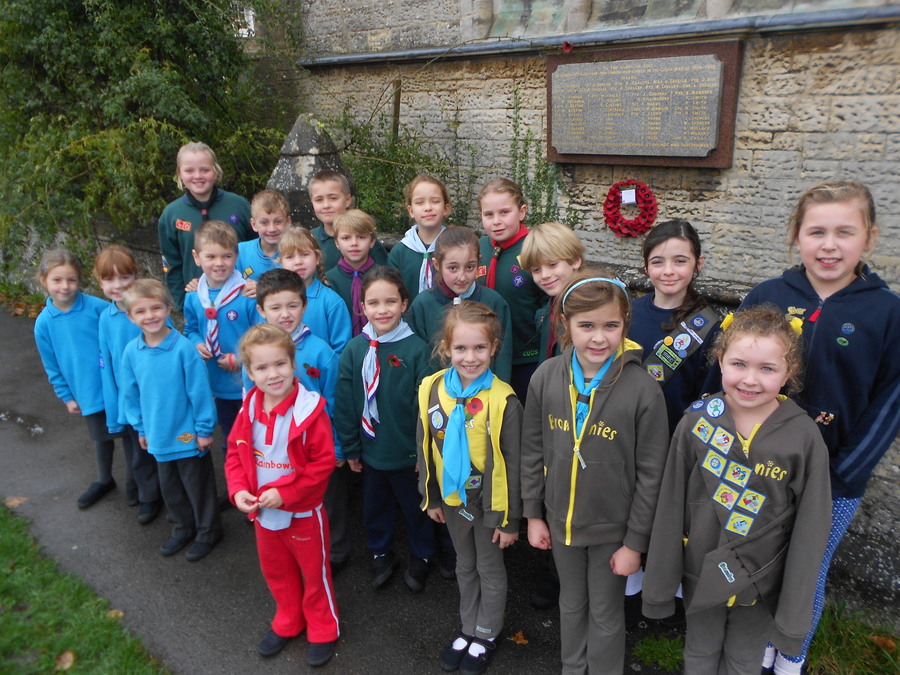 Kingswood October 2013
15.10.13 (21:30)
Have had a fabulous day. This morning we 'Saved Swampy' and this afternoon we had lots of very brave children on 'High Equilibrium'. Unfortunately there was not enough time for Mrs Bower or Mrs Johnston to have a go! This evening we had 'Scrapheap Challenge' which ended with our lovely team leader Tom getting rather wet. The children are all getting ready for bed now and we are hoping for another quiet night.
16.10.13
Another great day with all the children trying their best at all activities. It has been very wet this afternoon but despite the heavy rain all the children attempted the 'Leap of Faith'.
After lovely hot showers the children dressed up for 'Club Kingswood' and enjoyed a little boogie.
Food not bad - hot dogs, fish or pasta for lunch and tacos or pizza for supper.
Taking lots of photographs but struggling to find time to upload them to the website.
17.10.13
What a fun day!
We are all exhausted after a lovely sunny day, helping each other to climb 'Jacob's Ladder' and whizzing down the zip wire. All the children were very brave again, challenging themselves and encouraging each other.
Our bags are packed (nearly) as we need to be out of our rooms by breakfast time. Looking forward to seeing you all tomorrow.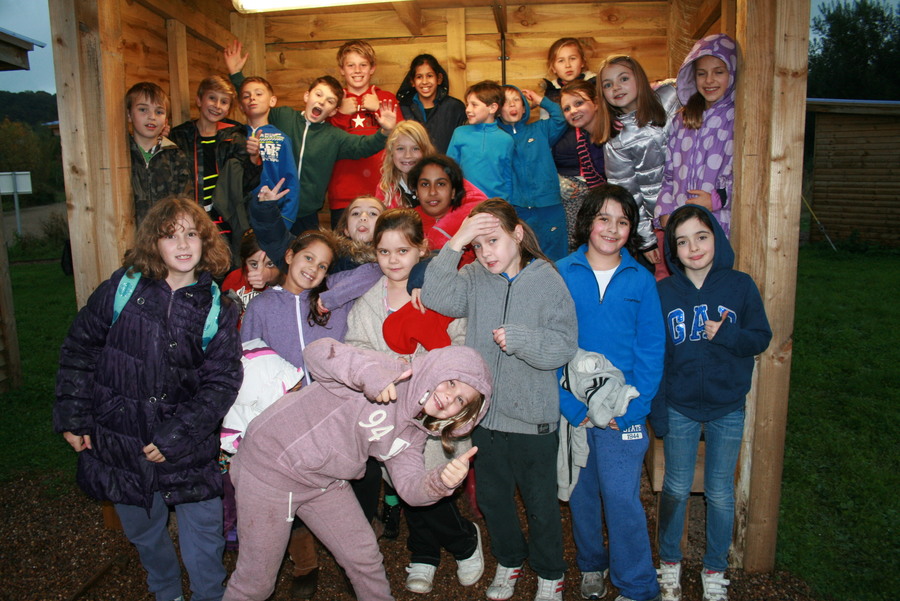 Fundraising
Pyjama Day, raising funds for RNIB, Royal National Institute for the Blind.
The Hobbit July 2013
Children from Nursery to year 6 watched The Hobbit which was run by an external drama company. The Hobbit sets out on an "unexpected journey" to the Lonely Mountain with a spirited group of Dwarves to reclaim their stolen mountain home of a dragon named Smaug.
Sports Day June 2013
We held our annual Sports Day event with parents joining us for a picnic lunch.
We started our morning with team rounders which the children really enjoyed. Usually the winning team play the teachers but unfortunately we ran out of time! The children were allowed to join their parents for a picnic lunch while we listened to soft disney music. After a quick break it was time for our afternoon events of shot put, javelin, skipping, beanbag, sack and sprint events.
Finally we finished the day with a big cheer for the winning team and a cool lolly.
June 2013
Congratulations to Mrs Bower for achieving her Masters Degree in leadership teaching and learning
May Fayre | May 2013
Ponsbourne's May Fayre is now bigger and better than ever. We have expanded the venue over many years and come rain or shine the local people, as well as many from further afield have a great community day out.
Children in years 3-6 proudly danced around the Maypole during our May Fayre. Lots of parents and visitors came to watch them as they danced happily in the sun!
School Assembly
The Chinese philosopher Confucius said long ago that "Music produces a kind of pleasure which human nature cannot do without". Playing a musical instrument has many benefits and can bring joy to everyone around you. Children at Ponsbourne are able to show their talents by playing and singing in our school assemblies. It is lovely to see the happiness on the children's faces because they enjoy watching the live entertainment!
Golden Jubilee
We celebrated the Golden Jubilee by having a party in the playground. The Queen came to open the buffet! Our Chair of Governors kindly gave every child a china mug as a keepsake and the Friends of the school gave the childen a Golden Jubilee coin.