We will bring you regular pupdates of Ruby, our school dog.
Time on the Village Green
Ruby enjoys playing fetch with the children whilst on her walk on the village green.
Ruby enjoys spending time with friends.
Our Snow Dog
Ruby has been enjoying exercising in the snow.
World Book Day 2021
Ruby was excited to become Woof for World Book Day this year.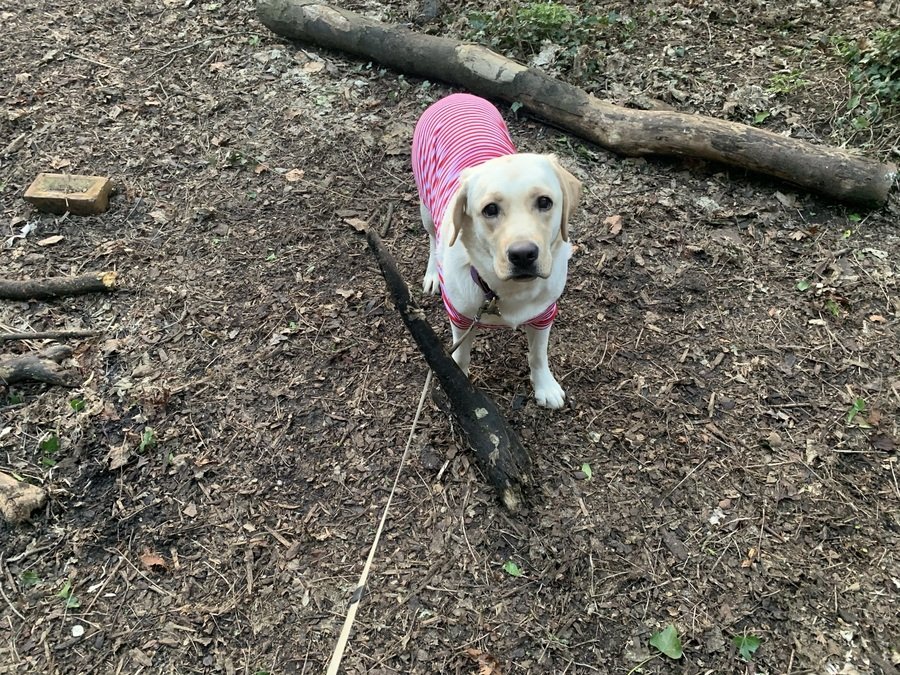 Ruby was wearing her poppy to mark Remembrance Day on 11th November.
Ruby really enjoyed going for her first ever walk. She is not allowed to walk too far at the moment as she only has little legs!
We are pleased to announce that our puppy has arrived and we can introduce you to Ruby. We have chosen a labrador as these have been bred to have a calm temperament, and these dogs can be trained to a high standard. Ruby will live with the Marlow family and Mrs Marlow will pay for all of her care.
There will be a long period of training when Ruby will be around the school but will not be allowed any contact with children, whilst she learns to become familiar with the environment and masters the expectations. Once the training is complete, the children will be able to spend time with the dog, always accompanied by an adult, if they choose. No child will ever need to be near Ruby if they do not want this.