Community
Ponsbourne St. Mary's School aims to be at the heart of its community.
Please scroll to see how we are involved in the community and in community events.
Newgate Street Village May Fayre
The May Fayre will return on Sunday 21st May with delicious food, exciting rides, a fun dog show and of course, Maypole dancing! Remember to save the date and let us know if you have any raffle prizes to donate.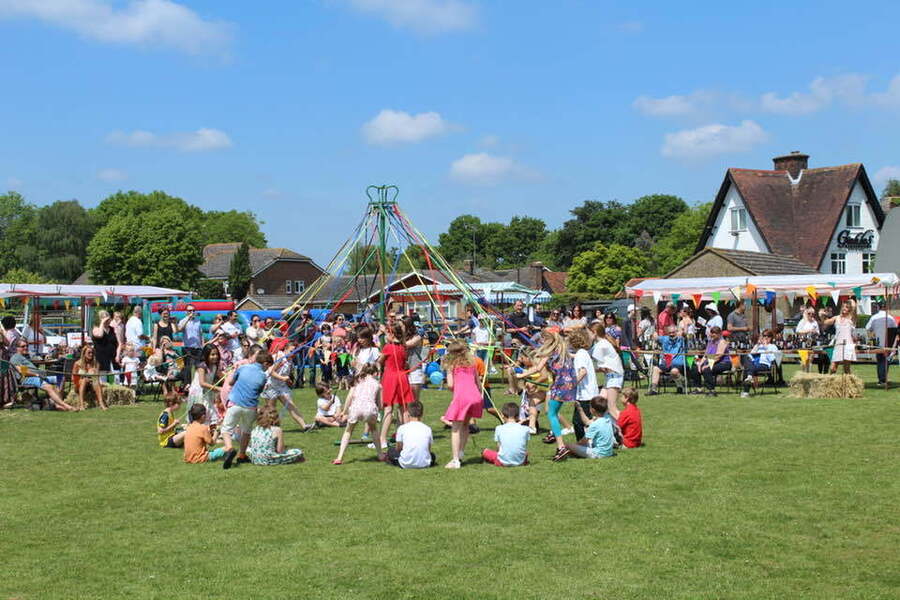 Potters Bar and Rural Schools Consortium
Ponsbourne is a member of the Potters Bar and Rural Schools Consortium, working together to provide access to a range of services to improve chilren's achievements and life chances. The services offered include:
- Childcare and study support
- Varied menu of activities
- Parenting support and adult learning
- Community access
- Swift and easy access to specialist services.
Queenswood School
Queenswood is our local independent school who offers us the use of their theatre to stage our Key Stage 2 Christmas productions.