Collective Worship takes place every school day.
It is generally accepted that Collective Worship should provide pupils with space for reflection and/or should be evocative and challenging. Through words, still and moving images, sound, active participation from pupils and well chosen moments of silence and contemplation, Collective Worship makes a unique contribution to pupils' spiritual and moral development and more generally to a positive school ethos.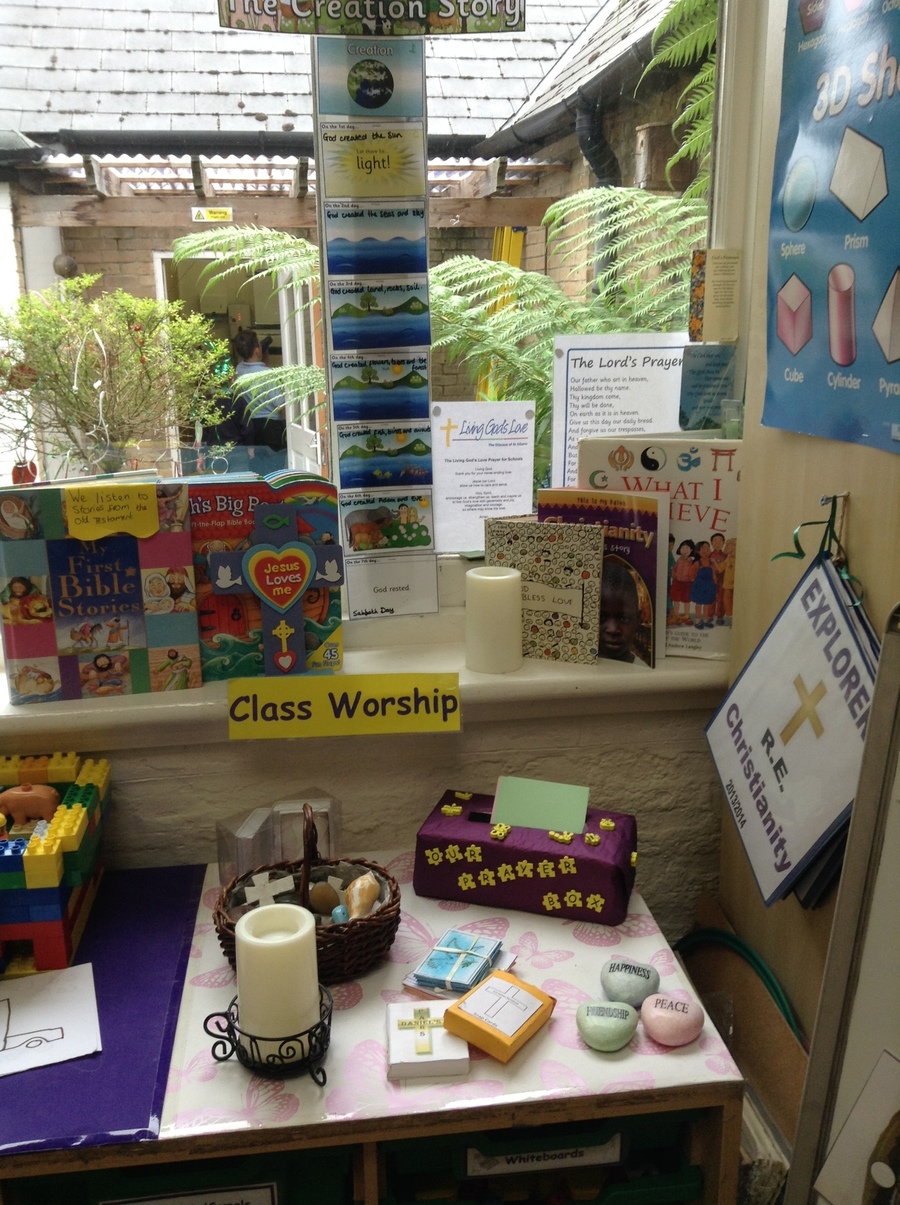 Children in Explorers love to hold the pebbles to their hearts and reflect during Class Worship time when the candle is lit and the lights are turned off.
Please take the time to read some of the messages children in Explorers have written to God.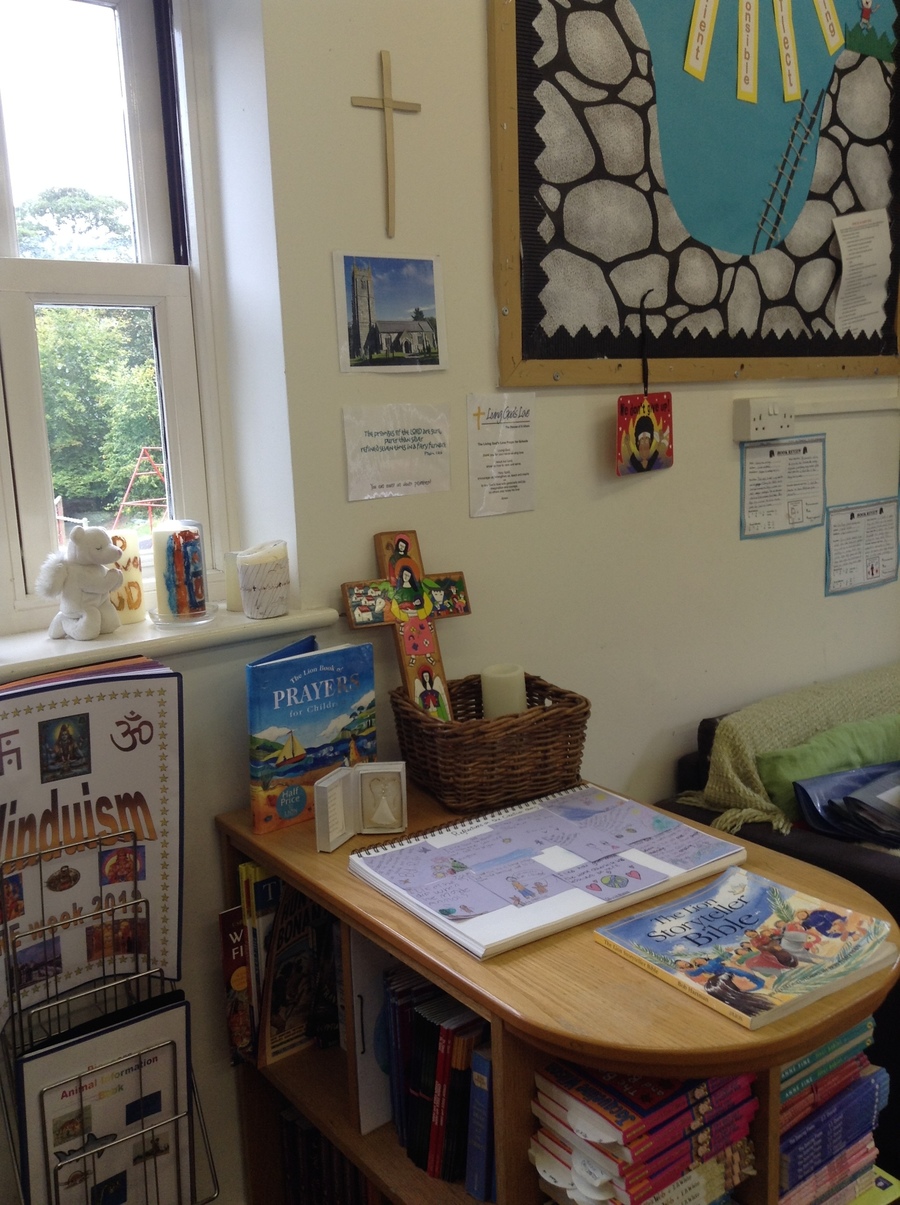 Reflection time in Pioneers. They are able to write their thoughts on the pad or just sit and reflect in the quiet area.
Children in Adventurers have a quiet area in the woodland around a table and chairs that has been carefully made from God's natural trees.
In Discoverers, children take the time to hold pebbles and reflect during Class Worship time whilst listening to stories from The Old Testament.