Discoverers (Years 5 and 6)
Herts Young Mariners Base June 2021
We had a great day at Herts Young Mariners Base. Thank you to the instructors there who taught us kayaking, raft building and bell boating.
PGL May 2021
Thank you parents for giving the children this amazing opportunity.
BMX DAY May 2021
Many thanks to Bayford School for inviting us to this brilliant event where Mike Mullen, a former world master champion taught the children to perform tricks.
GOODBYE TO YEAR 6
2020
We wish our Year 6 children every happiness in their future education. Here are a few photographs from your time here:
Home Learning for Discoverers
Please find the letter regarding home learning for Discoverers children here.
Mini Police
Discoverers are taking part in the Mini-Police programme. We were visited by a police van in the first week. We have taken part in workshops covering road safety, drugs, anti-social behaviour and bullying. Thank you to our local Community Police Officers. We even had the chance to challenge speeding outside the school.
Viking Home Learning
A selection of the amazing edible home learning this term.
The Big Draw
Thank you to the organisers for inviting Year 5 to this year's Big Draw event at the University. They had a great time.
York 2019
Year 5 and 6 visited York to learn about the Vikings. We visited The Minster, DIG, Jorvik, The Railway Museum, The Chocolate Story and Castle Museum. Walking around the city was great fun. Thank you to parents for supporting this brilliant residential.
ST Albans
Year 6 visited St Albans to find out about how Christians would make pilgrimages to the abbey and to take part in transition activities.
Peter Thorpe inspired rocket work
Robotics Workshop
Well done Year 5 for being great participants in the Robotics Workshop
British Values Visit 2019
In February, Discoverers visited the Royal Mews and Westminster Abbey to learn more about the British Values of democracy, the rule of law, respect, tolerance and freedom. It was amazing to see the carriages and cars used in royal processions in the mews. In Westminster Abbey, we learnt about coronations and the Queen's role in Britain.
Young Voices at the 02 2019
Well done everyone for singing and dancing so well in the Young Voices concert. Thank you to parents for all your help with words and coming along to support on the night.
Ancient Greeks Autumn 2018
We have been making Greek pots, learning at home and being archaeologists.
Carmen at The Royal Opera House, Covent Garden
Carmen was a French opera. The music was amazing, and it was a love story, with a tragic end. What a great opportunity for us all.
British Museum November 2018
We had fun seeing all the Ancient Greek galleries. The children completed work to deepen their learning as we moved around the museum.
Living History Day 2018
The children researched and presented their learning about the Ancient Greeks to the other classes. Great costumes everyone!
Fun Science
Discoverers enjoyed dissecting hearts to learn more about the circulatory system.
District Athletics Rural Schools
Well done to all the children who took part in the district athletics tournament.
St Albans Pilgrimage
Year 6 spent the day in St Albans, learning about the story of St Alban and taking part in activities aimed at helping transition to secondary school. See them here at a silent disco.
KNEX Challenge 2018
This year's challenge was to make a moving crane. All the structures were great. Well done to our winners.
First Aid
Thank you to St John's Ambulance for teaching us fist aid.
Geography Week May 2018
We went to the Great Woods in Cuffley to practise map reading and look at geographical features in the environment. We also visited the Lee Valley park to take part in a Rivers, Lakes and Canals workshop.
Goodbye
We were very sorry to have to say goodbye to Reverend Pauline. She has looked after all of us here at Ponsbourne and been a great friend and support to Discoverers. We wish her every happiness in her new job. We all enjoyed the tea party though! Thank you, Reverend Pauline - we will miss you.
Netball Team
A very big congratulations to the netball team for your success at the District Netball Competition,
Tag Rugby Festival
Thank you to all our Year 6 children for representing the school so well.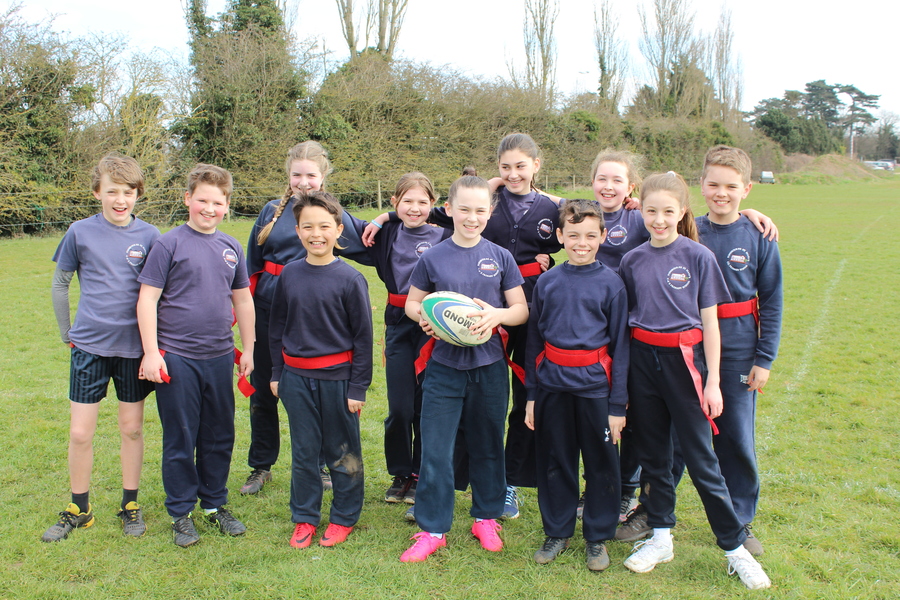 Science Week
Thank you Discoverers for dressing up as scientists. It was good to hear all the facts you had researched about your characters.
DT week
Discoverers have been very busy designing and making shopping bags for their mothers on Mothering Sunday. Thank you to Mrs Johnston for bringing in the sewing machine and teaching everyone to use it. The bags all looked fabulous. Well done everyone.
World Book Day 2018
Discoverers enjoyed sharing their favourite picture books with the Adventurers. We had hot chocolate and biscuits to help remind us how much fun it is to have cosy reading time.
Shrove Tuesday 2018
.Thank you to Discoverers for planning Collective Worship today. The pancake race was lots of fun.
Houses of Parliament
We went on an exciting trip to the Houses of Parliament. We had a tour of the palace of Westminster and saw the House of Commons and the House of Lords. We also took part in a 'Voting and Representation' workshop, learning about how our democratic system works.
DT Week
The children have worked well to design and make their structures.
RE Week
During RE week we have been finding out more about Islam. We then went on a faith Tour in Bedford, where we visited a Mosque, a Gurdwara and a Church in one day. This was very interesting and informative. We were able to see some of the similarities and differences between the three religions.
Smashing Saxons and Vicious Vikings
Our history topic for this term is Saxons and Vikings. All the children were involved in making buildings for our Saxon village. The village made part of our exhibition for Living History Day. Children researched topics and made presentations. Some of the girls made an informative play. See us here making our village and dressed up, sharing our learning with other classes and parents.
Electricity
In science our topic has been electricity. We have been constructing circuits and carrying out investigations into the effects of adding more/ different components.
York 2017
We have had a great week in York and have learnt lots more about the Vikings. we visited the Jorvik Museum, Dig and made Viking ships, bread and shields. Whilst there we also had a guided tour of the Minster and visited the Railway Museum, Castle Museum and The Chocolate Experience. Walking on the City walls was fun too.
Southend 2017
We say a sad goodbye to our lovely Year six children. They had a great day at Southend on their leavers' trip. Thank you to the FTS for paying for the coach. We wish them every happiness in their new schools.
The Maya
Discoverers and their families have produced some excellent topic homework this term. I have never seen so many fantastic pyramids - and so many of them were edible! Thank you to everyone.
CONGRATULATIONS
A very big thank you to our athletics team for winning the Mount Grace Athletics competition yesterday. What a brilliant performance. Well done all!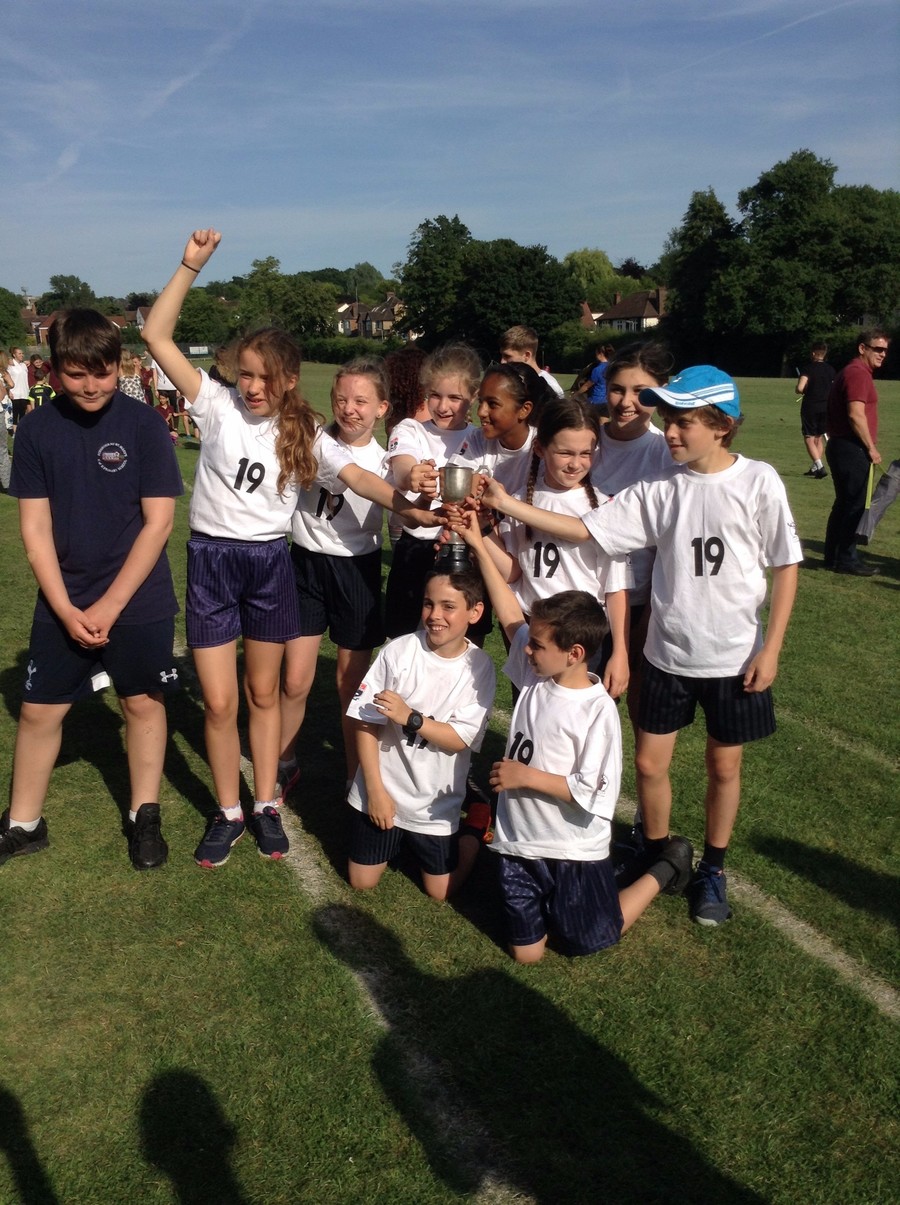 Buddhism Week
We have been learning more about Buddhism this week. We were lucky to have a Buddhist visit the school and tell us about how she practices and give us an idea why she chose to become a Buddhist. We were invited to visit the Amaravati Buddhist Monastery to learn more about Buddhist traditions and beliefs. The children were able to give offerings of food to the Monks.
Discoverers were invited to celebrate the launch of the Bishop of St Alban's Harvest Appeal at St Mary's school in May. The theme this year is 'beans' and the children were involved in lots of 'bean' activities, including a bean eating challenge and planting beans.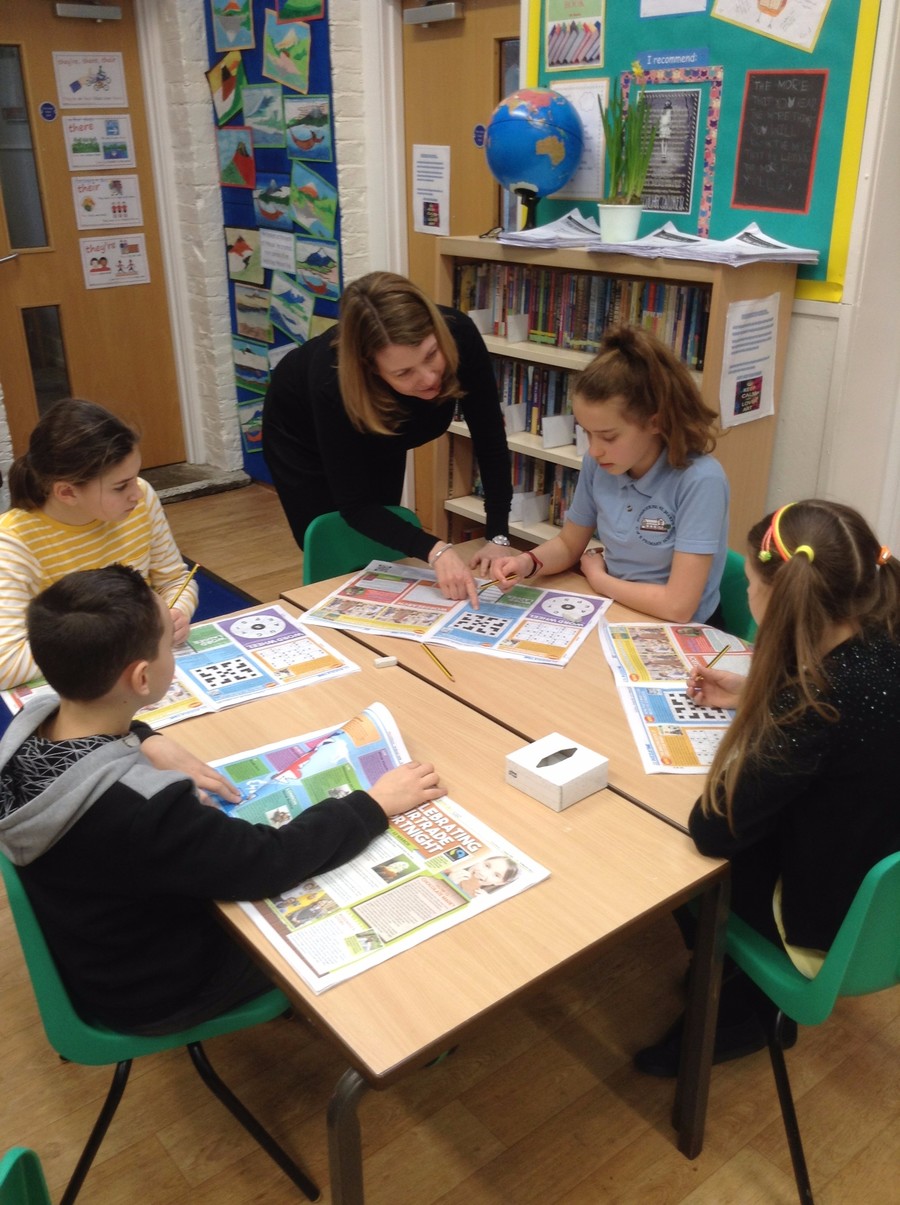 Thank you to Keilly Swift, the Managing Editor of First News, for visiting the class and telling us about her exciting job. .
Design and Technology (food)
Discoverers have been thinking about the type of scone their Mums would like best. and baking them. The results looked and smelt delicious.
Young Voices 2017
A very big thank you to all our fantastic singers this year. They were brilliant ! Thank you to parents for your support with learning words and for coming along on the night. It was a great concert.
Cuffley Camp
Before Christmas, we had a great day out at Cuffley Camp. We tried mountain biking, shelter building and rock climbing.
Wellbeing 2016
Discoverers have been thinking about what makes us happy and feel calm. We attended a fruit workshop to learn more about our
'5 a day' . In addition, we attended a 'Skip to be fit' workshop, which also covered 'Box to be fit'. This was great and it has been lovely to
see the children continuing their skipping at playtime. I can see real improvement in their skill and stamina already.
Design and Technology
Well done to all children for completing your moving vehicle. There have been lots of very exciting designs this year.
PGL Liddington, October 2016
Many of the children reported that the Giant Swing was their favourite activity.
Year 5 had fun building a raft and floating it. As it was such a lovely day, we didn't mind getting wet!
Year 6 enjoying the Leap of Faith at PGL in Liddington. Everyone was very brave..
Baking cakes to raise money for the Bishop's Harvest Appeal.. Money raised will help build provide clean water for rural areas in Madagascar. Well done Discoverers.
In Discoverers, children have been learning to recite 'The Key', a story by Pie Corbett.. They have put actions to it and this will help them to create their own fantastic stories. ...
Geography Week
We visited the Great Woods in Cuffley to practise map skills. We used a map to find 'treasure' (jigsaw pieces). We thought about the trees and plants in the environment. During the week we created plan views of the school and learnt how to use 6-figure grid references on Ordnance Survey maps.
Battle of Britain
Children have been enjoying the artefacts in school. We visited the Imperial War Museum Duxford and attended an excellent workshop about the Battle of Britain.
RE Week November 2016.
We have been learning about Sikhism this week. We visited a Gurdwara in Hitchin, where we found out more about the Sikh faith. We were made extremely welcome and given snacks and drinks in the langar.
A Trip to Parliament
Many thanks to the Education team at the Houses of Parliament. We really enjoyed our tour and have learnt lots about democracy. We also went to see Downing Street and the Cenotaph.
A Viking Adventure
We had a great week in York, visiting Jorvik and Dig to find out about the Vikings. We also visited the Minster, the Railway Museum, Clifford's Tower, the Shambles and walked on the city walls. Travelling on the train was an adventure, enjoyed by all. At the Youth Hostel we made Viking bread, shields and stained glass windows.
Joy of Reading Trip
Its always great to hear an author speak and tell us what inspires them. This year's event was very enjoyable.